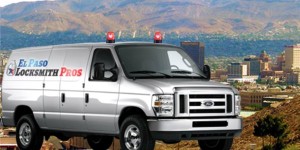 To flourish in the locksmith industry you need to be constantly working to improve your skill set and overall business. The more efficient that you are at providing locksmith services, the more people that you can help and ultimately the more money that your locksmith business is going to make. The following is a quick list of the top tips that will help you to become the best locksmith that you can be.
1) Build a quality website.
A business website is the local locksmiths (or any businesses) door to the internet. A beautifully designed modern website is the best way to depict an image of professionalism to your potential customers. More so, a thoroughly designed website will hopefully answer all of your potential customers questions ahead of time so that when they call you they are ready to hire your services. Nowadays you can get a hightech WordPress website designed for less that $1000, which is considerably less than it cost several years ago. Best of all with WordPress the average business owner can manage the website themselves if they wanted to.
2) Stay involved on social media.
These days everyone is on Facebook. Most of the world is! If you do not have a Facebook page for your business that you update regularly you are missing out on potential customers. Sites like Google+, Twitter and Yelp allow you to build your list of customers similar to the way that you would with conventional postal mail lists. Best of all is that marketing to your potential or past customers through social media is virtually free. Every day management of adding people, posting coupons and engaging your followers will bring in new referral and repeat customers.
3) Keep up with advancing technologies.
Enroll in regular locksmith training programs. Whether it is webinars or local seminars it is important to stay fresh by participating in locksmith training programs. Most top lock manufactures offer regular training programs (many are free) to keep your skills up to date with the advancing locking technologies. More so, many of these training programs provide certifications which help improve your credibility on your website and social media sites.
4) Make your appointments on time.
This one goes without saying; make your appointments on time! Part of what your customer is paying for is fast service. By arriving to the assistance of the customer in under 30 minutes they are taken care of quickly and are converted into happy customers. That's good ol' fashioned emergency locksmith service!
5) Keep your equipment up to date.
Nothing is worse than arriving on a job without the right tools. Whether you use the wrong tools to get the job done or if you have to leave to get the right tools both are a waste of time. To become profitable at the locksmith business it is all about efficiency and new tools make all of the difference, let alone the fact that new tools appear more professional to the customer. This includes a well-maintained van to project the image of professionalism that your customers expect.
The customer hires your locksmith services because they wanted a professional service. If they wanted anything less they would have done it themselves if they could have.
Remember this, the customer hired your locksmith services because first and foremost they want a professional certified locksmith service. From the locksmith van, to the person answering the phone, to when the technician shows up at the customers door you have to exude professionalism in every step.