Mobile Locksmith Pros El Paso – Call Us Today for Professional and Reliable Car Lockout Service in El Paso and Surrounding. (915) 799-0939
Have you ever locked out of your car? It is pretty common these days. We can understand that how frustrating the situation becomes. Now, you need not panic as we are ready to help you out of this problem quickly. We offer the best car lockout in El Paso and have a renowned name in the industry. No matter where you are, you can contact us and our team of competent technicians will show up at your location in minimal time.
Get Best Automotive Locksmith Services
We at Mobile Locksmith Pro El Paso, offer the best automotive locksmith services to our customers. You can rely on as we are prominent in El Paso TX. We have over five years of experience, and therefore we have expertise in dealing with any kind of car lockout issues. No matter what the problem is, you can call us without any hesitation. No task is big or small for our technicians, and they happily fix any kind of issue. Here is a list of factors that set us apart from other locksmiths.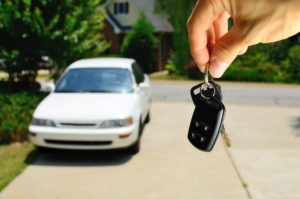 We are fully accredited, bonded, insured and licensed. We have set a benchmark in the industry by providing reliable and quick automotive locksmith services.
We have a group of dedicated automotive technicians who are committed to providing the hassle-free services to our customers. They are expert in dealing with any kind of car-related issue. We provide time to time training to our technicians so that they can handle any problem without any hesitation.
Our goal is to get high customer satisfaction. By adhering to this objective, we make every attempt to give the exceptional locksmith services to our valued customers.
Whatever the time is, whether its midnight, weekends, holidays or even odd hours, we are readily available. You just have to give us a call, and our technicians will set off right away. Moreover, our team will reach your place within 30 minutes and will work non-stop.
Our services are affordable, and our prices do not include any hidden charges. Rest assured, you will be getting world class automotive locksmith services.
Time Saving 24-Hour Service
No job is big or small for our proficient mobile technicians, and they take immense pride in helping our customer whenever they need us. It does not matter what the time is; we are available 24-hours a day. You can contact us anytime, be it weekend, holidays or even odd hours.
We ensure to give you quick and hassle-free locksmith services. Our automotive technicians are equipped with the high tech tools that are required to solve any problem that is preventing you from accessing your car.
Our Car Lockout Services Includes
Lost car key replacement: Whether your car key is lost or has been damaged somehow, we can solve this issue in minimal time. We will offer you the car key replacement services at the fair piece. Our courteous technicians have expertise in making car keys, i.e., from basic to smart keys. You just have to call us to get our automotive locksmith services in El Paso.
Retrieval of locked keys in the car: Every car model is different, and our automotive technicians have proficiency in dealing with such issues. They know well that which method to opt to unlock a specific car. Some of the tactics that our experts follow are, prying open car doors, lock picking, and key cutting when needed.
Repairing of broken car door lock: When the car door lock is broken or damaged, then you do not have to worry because it can be repaired. Our professional technicians will repair the car door locks and will even replace it if the situation demands.
Contact Us Today
Whatever the issue is with your car, whether you are locked out, or your car key is lost or damage, you need not bother. We are ready to help you anytime as we offer emergency locksmith services to our customers. No matter what the time is, we would gladly and quickly come to your location to help you out of the problem.