Want to save money and time
Mobile Locksmith Pros El Paso: Don't Let Your Business Suffer and Call Us For Office Lockouts Service in El Paso, Texas, and Surroundings. (915) 799-0939
Did you leave your keys in the office? Locked your door unknowingly or broke the key off in the lock? Well, this is the situation when you face an office lockout. You may try some old tricks to manipulate the locks, but all you are trying is jeopardizing the overall security of your office.
At Mobile Locksmith Pros El Paso, we ensure to protect your business more conveniently. Regardless of the situation and issues, our experts will reach there in less than thirty minutes and will solve your issue in no time.
Whether your project requires a simple lock installation or the deployment of the entire commercial lock system, we have the tools to accomplish your office lockout goals.
Types of Office Lockout Service
Your business simply halts it production when you get locked out of your building.
Master Key Installation: Once we lock you out or in of your office, we give you a master key, which gives you easy access to your workplace.
Stuck Keys: If you are keys are stuck in the lock, we make use of our state of art equipment to get the keys.
Broken Keys Removal: There are instances when keys are broken inside the lock. At Mobile Locksmith Pros in El Paso, Texas, our experts have hands on every kind of lockout situation and help you out efficiently.
Commercial Lockout Services- Mobile Locksmith Pros El Paso, Texas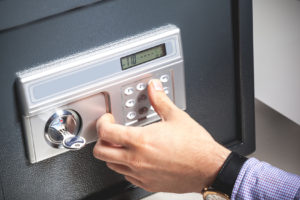 Whether you are locked out of your work or have got keys stuck in the keyhole, locksmiths at Mobile Locksmith Pros in El Paso, Texas will offer you the fast and courteous service whenever you need it.
With more than 5+ years of experience and functional equipment, we have the solution to every lockout problem.
One of our locksmiths will arrive at the location with the tools that are required to handle the job. For added convenience, you will also be informed about the exact response time and the upfront pricing.
Emergency Office Lockout Services in El Paso, Texas
Did you get locked out of the office? Lost the office keys? Need not worry as our 24-Hour locksmiths available remotely will come to you and get you out in no time.
Moreover, if you need any commercial locksmith services, we offer a varied range of lock services that will give you a safer environment to work in.
Tips To Avoid Getting Locked Out Of Your Office
Getting locked out of office is a hassle. But here are some tips that you can follow to avoid the situation:
Always keep a spare key: You can hand it to a trusted co-worker, stick in your wallet, or hide it near your workplace.
Keep your hands on keys: Make sure you always have hands on your keys. Moreover, try to keep them around you while you try to grab other things at work.
Why Choose Us?
With a number of locksmiths present in El Paso, Texas, here is why you need to choose us:
We are licensed, bonded, and insured
Our every technician has 5+ years of experience
Upfront pricing
High tech equipment
24-hour locksmith services
Within or less than 30 minute response time
Fast and Friendly services
Our top brand-name locks include Kwikset Kevo, August Smart Lock, Schlage, Lockitron and many more.
Full repair support
Expert's advice on the best option and services
Be it the mortise locks, high-tech or smart locks; our locksmiths carry all the tools and equipment necessary to deal with any lockouts. Call us today!
Office Lockouts FAQ's
Can you supply a new key?
At Mobile Locksmith Pros in El Paso, Texas, we will make a duplicate key and provide you the new ones after the lockout service.
Will you be able to handle the lockouts when high-tech locks are involved?
Yes. Whether its access control locks, biometric locks or the magnetic door locks, our experts handle every type of locks.
Contact us to know more about our locksmith services.
1011 E California Ave
El Paso, TX 79902