Want to save money and time
Mobile Locksmith Pros El Paso – Your First Call for Professional, fast response locksmith Service in El Paso and Surrounding. (915) 799-0939
So, you just end up with losing your keys late at night, or your smart locks are playing up. This is the worst feeling ever to creep around your own home like a thief. You may try to manipulate the lock or manage to get into your home. But you are jeopardizing your security and may be vulnerable to a break-in.
The situation becomes even worst if an overly nosey neighbor calls the police on you. So, this is not a joke to be locked out of your home.
Regardless of what cause you stuck outside your home, simply call the fast-response locksmith El Paso, Texas to get back inside in no time.
Next Step – Get In Touch With Pros on Call
El Paso Locksmith Pros is the best emergency locksmith at the competitive price with fast response time. No matter what locksmith problem you may have, our team of professional locksmiths can help you out. Our expertise and resources can repair your locks quickly and efficiently. We make sure you get inside your house in just a few minutes.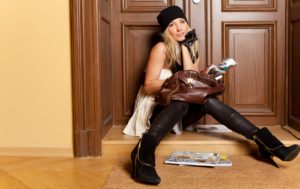 Moreover, we can also cut you a new key right then to avoid such issues in the future. No matter what the time is and where you are in El Paso, our locksmith service can help you anytime, anywhere 24/7, 365.
Forget the Hassle of Home Lockout with Our Fast Service
When you need a fast and friendly, residential locksmith service, look no further than the Mobile Locksmith Pros El Paso. Here is why our home lockout solutions can't be beaten.
We Are Fully Licensed
You can rely on us as our company is fully licensed, bonded and insured. Our complete, reliable, trustworthy, and honest locksmith service is what makes us apart from the rest.
We Do It All
Whether you need us to repair broken locks, make a spare key copy, or reprogram more complex systems, we will do it all. Be it the mortise locks to high-tech or smart locks; our locksmiths carry all the tools necessary to deal with any lockouts.
Experienced Technicians
We have highly skilled professionals with 5+ years of experience. They have a reputable footing in residential lock repair, installation, and maintenance.
24-Hour Locksmith Service
We realize the urgency of needing to get back into your home. Hence we strive to provide 24/7 availability and 30 minutes or fewer response times.
Upfront Pricing
We offer complete residential locksmith service at an upfront price with no surprises.
High Tech Equipment
We use best locksmith technology and high-quality machinery to be ready to deal with any lockout situation.
Types of Home Lockout Services We Provide
House Lockouts
From simple re-keying to high-end keyless entry systems, we can handle any house lockout issues. Our high tech equipment and proficiency enable us to unlock any door with high-security deadbolts, or a keyless entry lock system.
Apartment Lockouts
If you get locked out of your apartment, do not panic, our fast-response locksmith professional can unlock the door for you before the landlord arrives.
Exterior Door Lockouts
No matter what type of built-in security measures you have on your exterior door, front or back door, nothing is too difficult for us to unlock.
Interior Door Lockouts
Not only the exterior but you can also call us for fast assistance if you get locked out of any location within your homes. Be it a bedroom lockout, bathroom lockout, or lockout issues of the closet, cabinets or tool boxes; we handle it all.
Garage Door Lockouts
We can also help you out with the garage door lockout services. Whether the door has a manual key or an automatic overhead door opener, we will solve your problem in no time.
Shed Door Lockouts
If you get stuck with your shed, we can help, too. Most of the sheds have a T-Handle lock, and our locksmiths are pros at unlocking it. You can reach our pros on call for any safe lockout needs as well.
Dos and Don'ts of Home Lockout
Do keep a spare key with trusted neighbor or friend or hide the spare key in a safe, secure spot nearby.
Do call a locksmith for assistance
Don't try to break a window to get in
Don't wait until the next day
You just need to get in touch with us, and we will help you in getting out of the problem.
1011 E California Ave
El Paso, TX 79902