Mobile Locksmith Pros El Paso – Call Us Today for Professional Locksmith Service in El Paso and Surrounding. (915) 799-0939
Whether you want to change the lock of your home, office or automobile, we are a one-stop solution for your lock change need. We offer the world-class lock change in El Paso services that let you take a sigh of relief when it comes to security.
We understand your emergency, and sometimes it becomes difficult to find time for changing the locks of your home, office or vehicle. You just have to contact us and our courteous locksmith will show up at your place in minimal time.
Hire Us For Quick Lock Services in El Paso
We offer 24/7 emergency locksmith service to our adored customers, and we have a dedicated team of expert technicians who are highly skilled. We can change any type of residential, commercial or automobile locks.  Here are some great points that make us stand out in the crowd.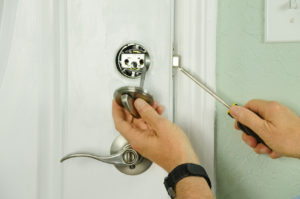 Reliable service provider: We are fully licensed, insured and bonded locksmith who has established a benchmark in the industry. We are dedicated in offering the efficient and best in class services to our customers.
Round the clock service: The best thing about hiring us is that we are available 24/7. You can contact us anytime, be it working days, weekends, holidays or odd hours. We are ready to help you whenever you call us.
Competent technicians: We have a team of committed technicians who are expert in handling this task. They have years of experience and have competency in operating with the latest high tech tools.
Quick services: Our technicians set off for work as soon as you call us. We do not waste time and we make sure to reach your place within30 minutes. We endeavor to minimize the waiting time.
Fair price: We offer best services at affordable rates, and we make sure that our services do not burn a hole in your pocket.
Key cutting and lock change: We offer the best key cutting and lock change services in El Paso TX. It does not matter what lock or key type you have, our technicians are expert in dealing with any type of key and lock.  
Residential Lock Services
Do you want to change the lock of your entry door? You can get the help of our highly skilled technicians. No matter what lock type is, our professional locksmiths have proficiency in dealing with any kind of locks. Our team will come to your home within 30 minutes and will work nonstop. Apart from lock change, we also offer other residential lock services such as:
Duplicating key
Interior lockouts
Exterior lockouts
Lock installation and replacement
High-security locks for garage
CCTV installation
Alarm system repair and installation
Commercial Lock Services
We also change the lock of any commercial building, and you just need to contact us to get this task done as soon as possible. Whether you want to change the lock of your office, restaurant or shop, we are ready to do this job for you. We also offer following commercial lock services, lock guards, master keys, motion sensor system, electromagnetic locks, panic bars, lock change, lock installation, and repair. Our list of services is long; you only have to contact us in order to get the most reliable locksmith services.
Automotive Lock Services
No matter what the problem is, whether you are locked out of your car, the key is lost or got broke in the ignition; you can contact us to get our automotive lock services. Whatever your vehicle is, we will come to change its lock without any delay. We would be glad to serve you anytime as our technicians are very dedicated and committed towards their work. Our automotive services also include the following:
Car lockout services
Removal of broken key
Key replacements
Ignition repairing
Lock repair and replacement
Contact Us Today
You need not worry as our professionals are trustworthy. We have achieved high customer satisfaction by providing our adored customers top quality lock change services. To give quick, affordable and hassle-free services is our goal and we make every attempt to exceed the demands of our customers. Call us today to get rid of any lock-related issue.